What materials do you need for cross stitch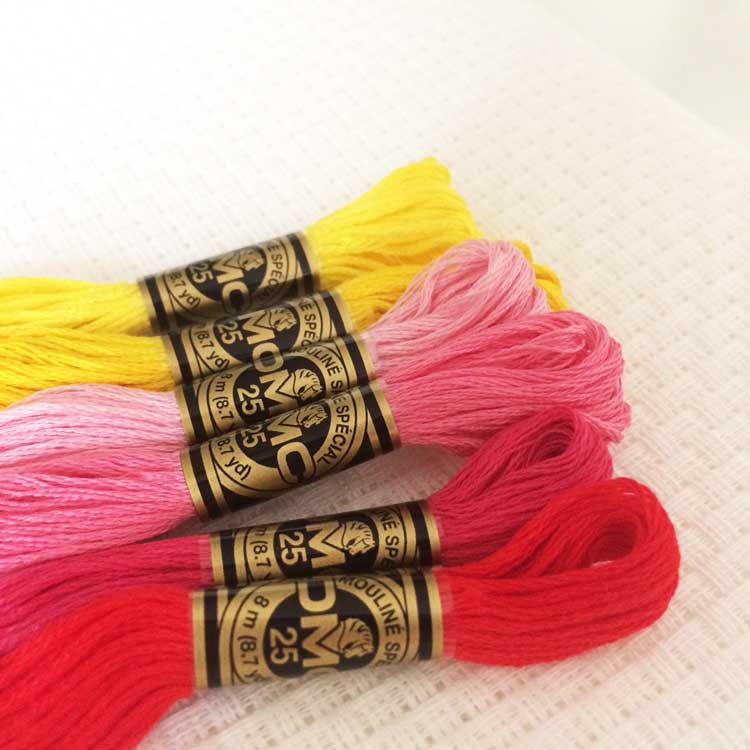 6 Essential things you need for cross stitch
2. A Cross Stitch Pattern
From Toucan's to maps and engineers, in our shop you can choose from hundreds of modern cross stitch designs. We design with beginners and intermediate stitchers in mind. The smaller the pattern, and the fewer the colors, the easier to make. You can see all our patterns here. And we also share a few free patterns on our blog.
3. An Embroidery Needle
Protect your fingers and use a needle with a blunt end if you're working on aida or evenweave fabric. Unless it's Halloween, we like to avoid blood stains ;-). Our DIY kits always include one or more blunt ending embroidery needle that matches the count of your fabric. In the table you can see what needle sizes is best for which count fabric.
For cross stitch you typically use a tapestry needle with a blunt eye. Only when you have to make a lot of fractional stitches on Aida, consider using a needle with a sharp end instead.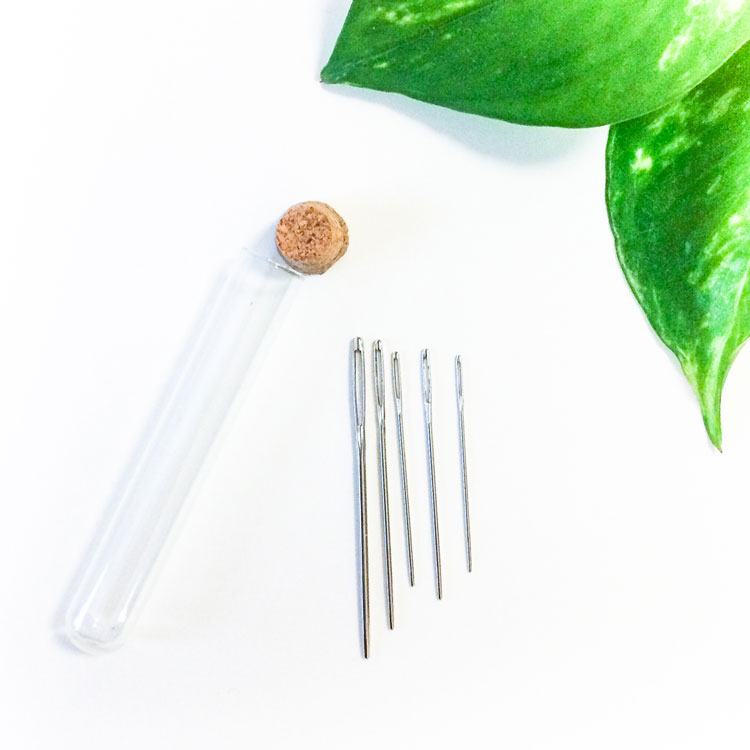 What size needle do I need for cross stitch?
4. Embroidery floss
Embroidery floss comes in dazzling number of colors and qualities. Spend your money wisely and buy high quality yarn that does not loose color when washed. We sell DMC mouline, glow in the dark, etoile and metallic floss here in our shop.
5. Embroidery scissors
With sharp and short blades, embroidery scissors are ideal for cutting your floss without hurting your fabric. Becuase of the short blade you are often allowed to bring them with  you on the plane. But if you want to be sure, you can also opt to travel with a nail cutter.
You can find different types of scissors here in our shop.
6. Embroidery Hoop
We love to use a hoop while cross stitching. The hoop helps to keep the fabric streched and makes it easier to make perfect square stitches.
After we finish stitching we frame our work directly in the hoop. That is also why we put a hoop in most of our DIY kits.
We recommend to use a hoop between 4-8 inch (10-20 cm) when stitching. With a larger hoop it is more difficult to keep your fabric tight. You can find different sizes of hoops here in our shop.
More cross stitch tutorials