Embroidery Floss
This is our collection of Embroidery Floss. We sell classical DMC Mouline skeins, DMC glow in the dark yarn, DMC coloris floss, bling bling DMC metallic floss, and twinkling DMC Etoile embroidery yarn. We also offer a few limited edition DMC Prestige gift boxes that will make great gifts for the cross stitcher in your life.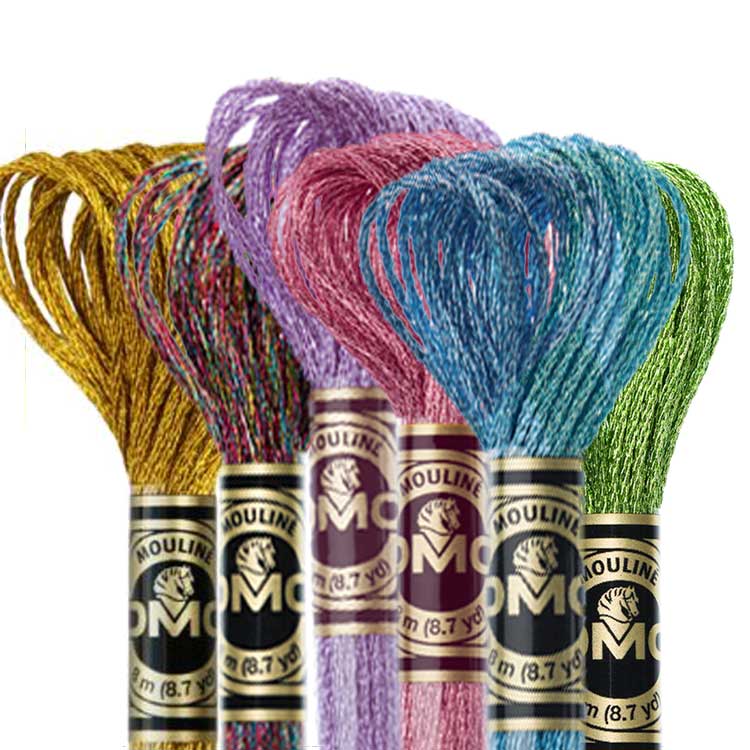 Add special effects to your embroidery with glitter, neon & glow in the dark floss.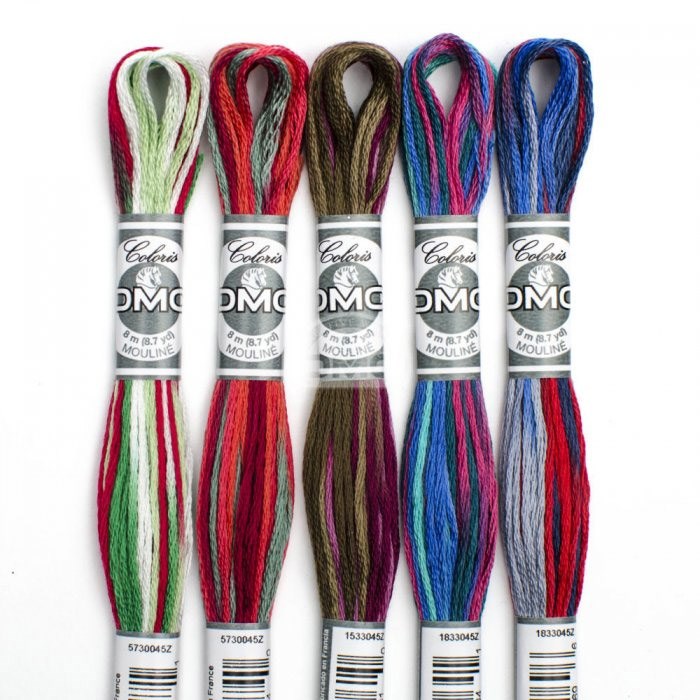 With multiple colors on a skein this floss is great for adding borders.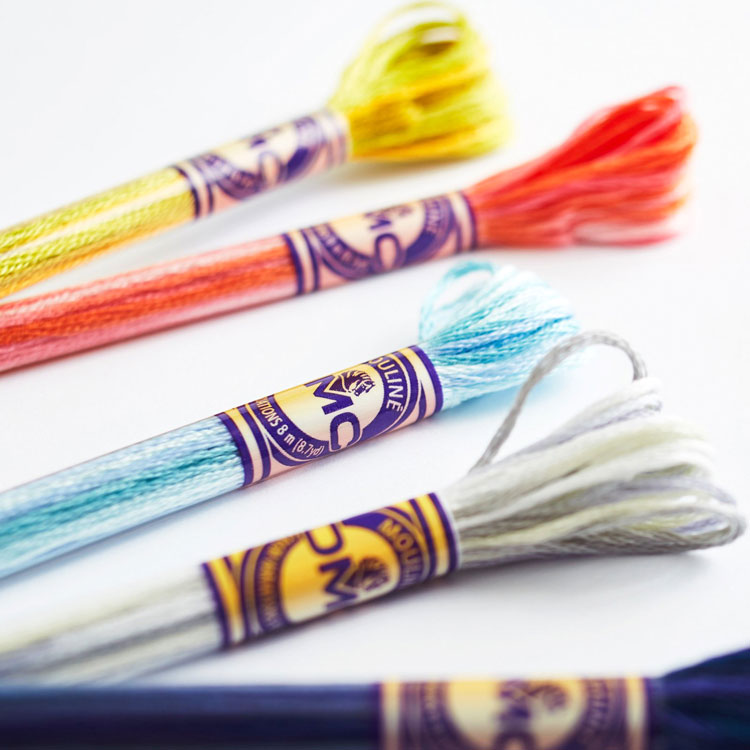 With different shades of a color on one skein these are great for filling large areas.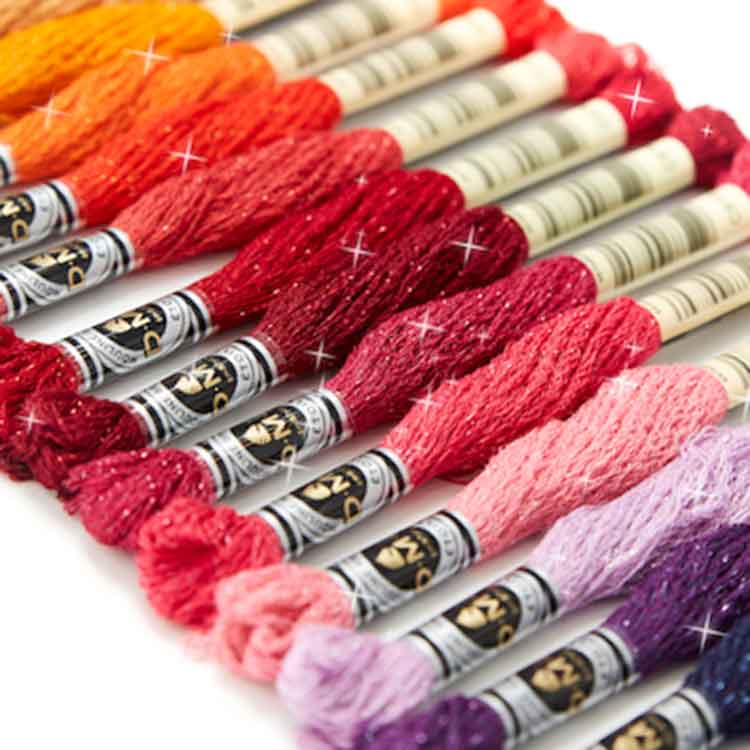 Add a touch of sparkle to your project withouth the tangling of metallic floss..
Storing your embroidery floss