Embroidery Floss and threads
This is our collection of embroidery floss and threads. We sell classical DMC Mouline skeins, DMC glow in the dark yarn, DMC coloris floss, bling bling DMC metallic floss, and twinkling DMC Etoile embroidery yarn. We also offer thicker embroidery threads including DMC Perle Cotton and DMC tapestry wool.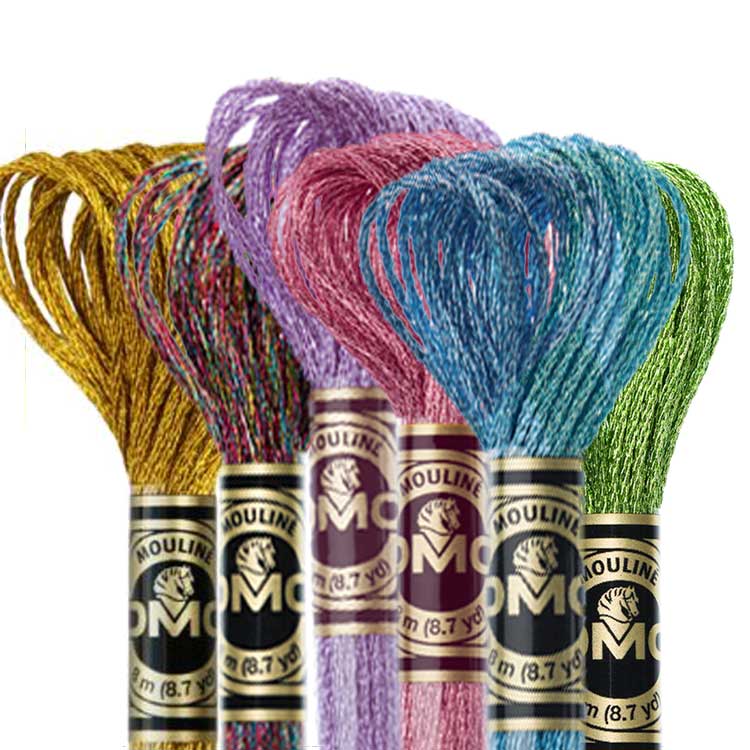 Add special effects to your embroidery with glitter, neon & glow in the dark floss.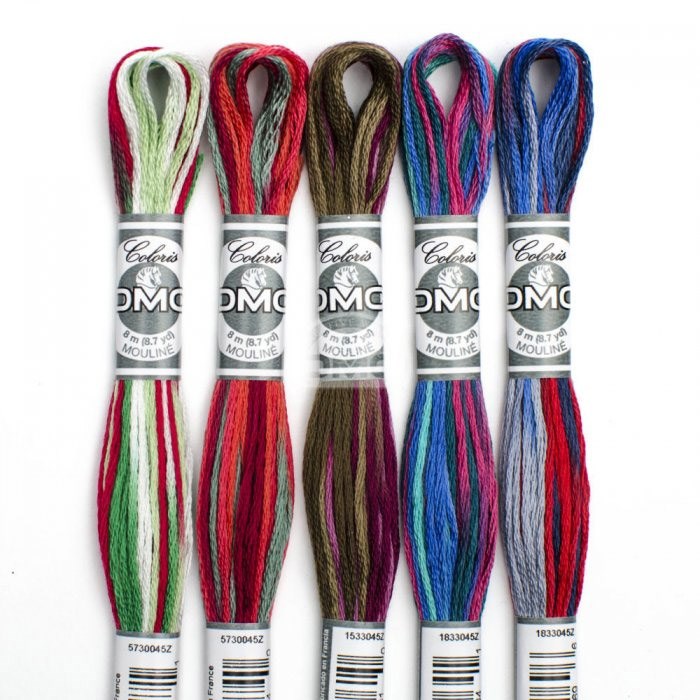 With multiple colors on a skein this floss is great for adding borders.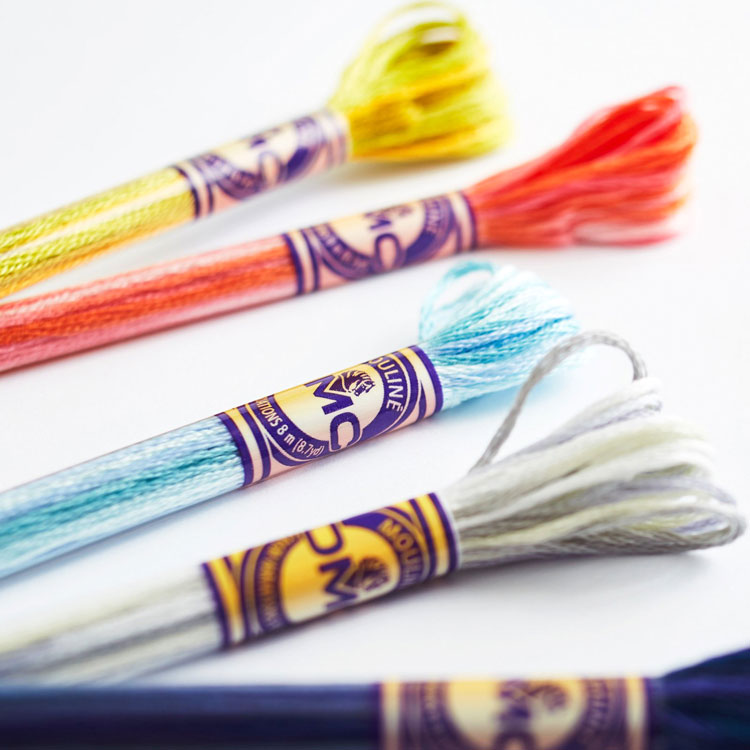 With different shades of a color on one skein these are great for filling large areas.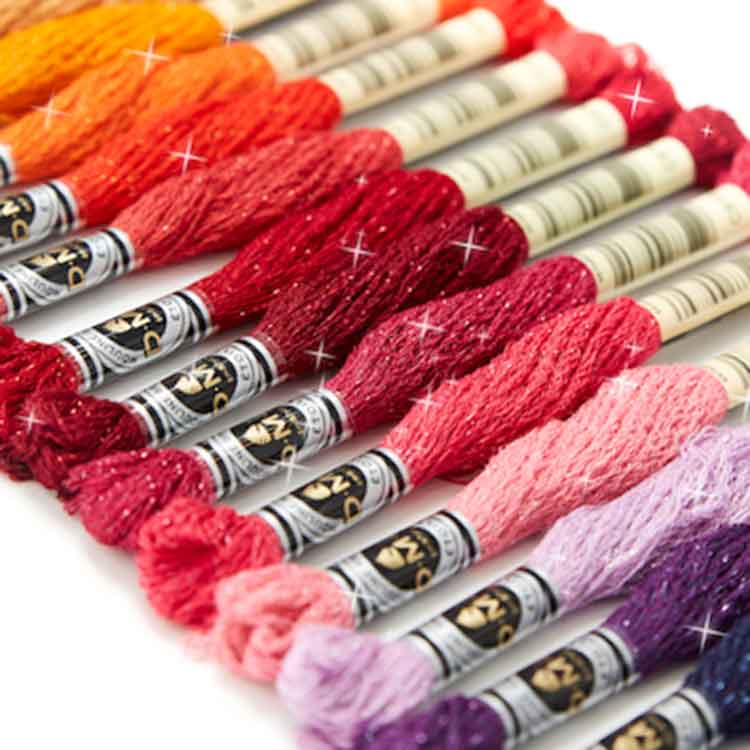 Add a touch of sparkle to your project withouth the tangling of metallic floss..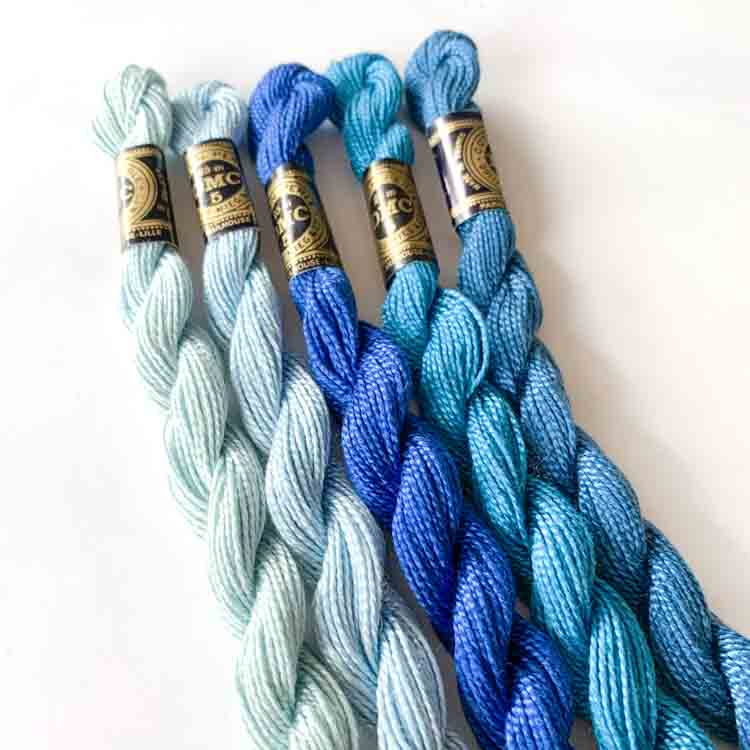 This strong thread is made with a single strand. Cotton Perle is suitable for many crafts including embroidery and weaving bracelets.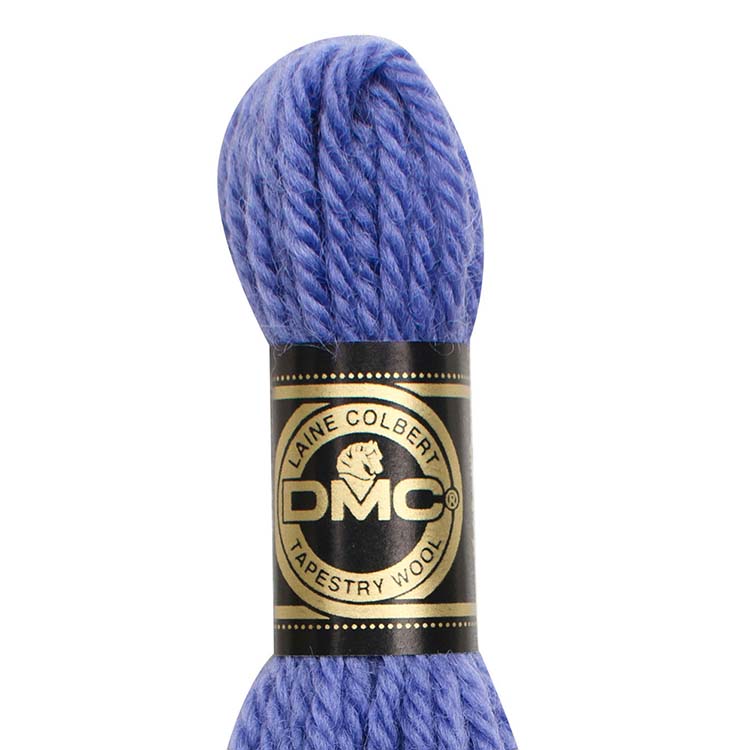 DMC laine colbert tapestry wool is suitable for making thicker embroideries and petit point work on canvas. You can also use this thread for details in your punch needle project.
Embroidery floss gift sets and color cards
Storing your embroidery floss