How to make a cross stitch napkin ring with flowers?
Are you preparing a stylish summer picnic or looking for a unique diy decoration for your summer wedding dinner? In this blog we share a free pattern to make your own cute flower napkin holders. And handy they're washable!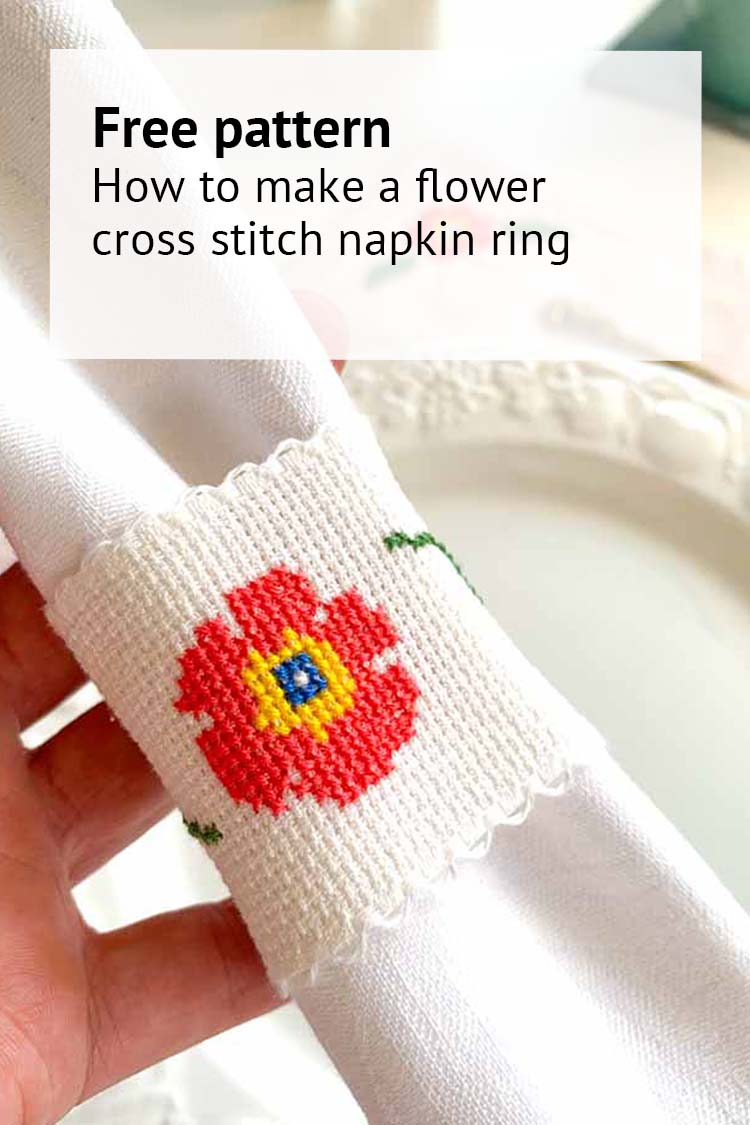 How to make the cross stitched napkin ring step by step
Step 1
Cut a piece of at least 19 cm from your Aida galon ribbon.
Step 2
Stitch a zigzag on the cut borders to prevent the fabric from fraying.
Step 3
Cross stitch a flower on your ribbon. Start in the middle of your ribbon.
Step 4
Double your ribbon wit the right side facing inside.
Stitch the cut edges to each other with a 1 cm margin.
Fold your napkin ring inside out and voilá your finished!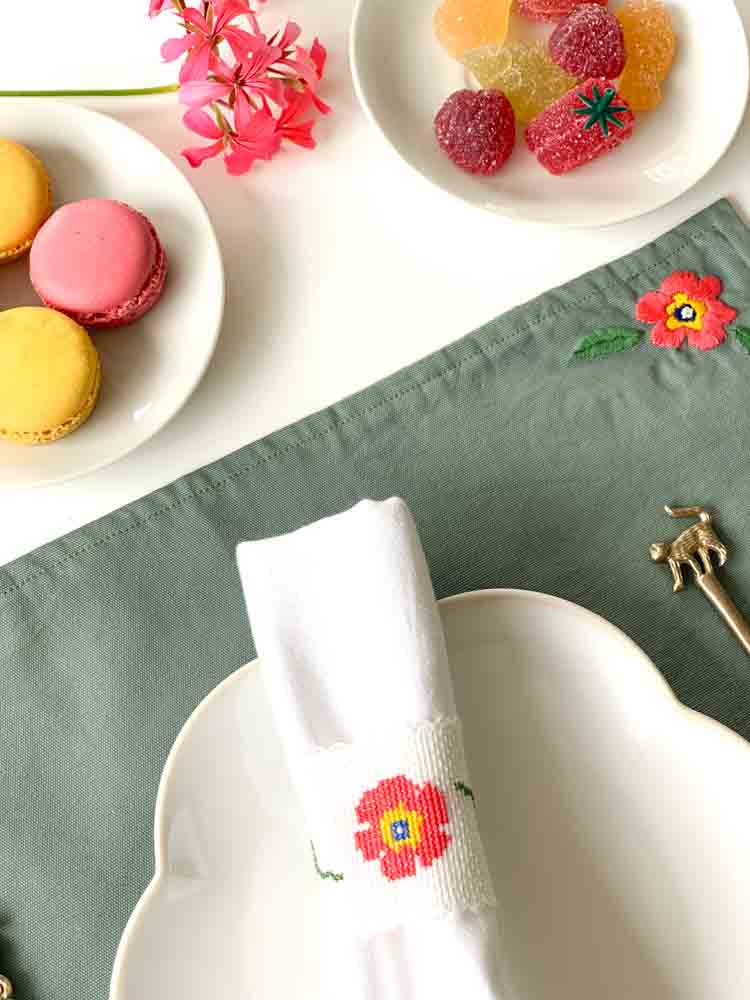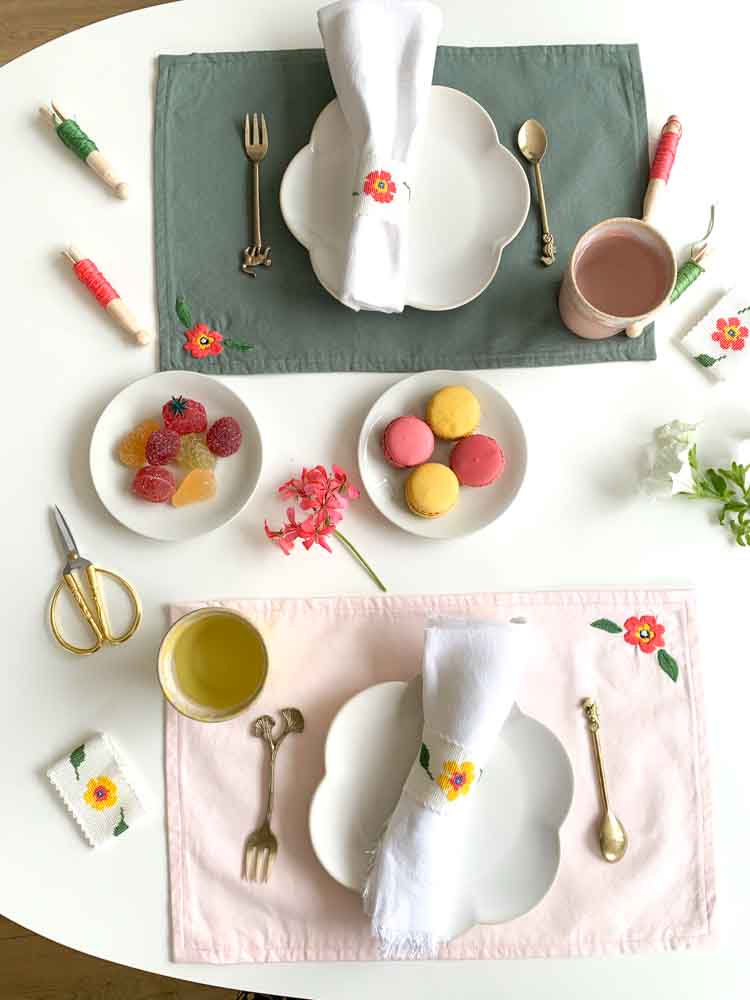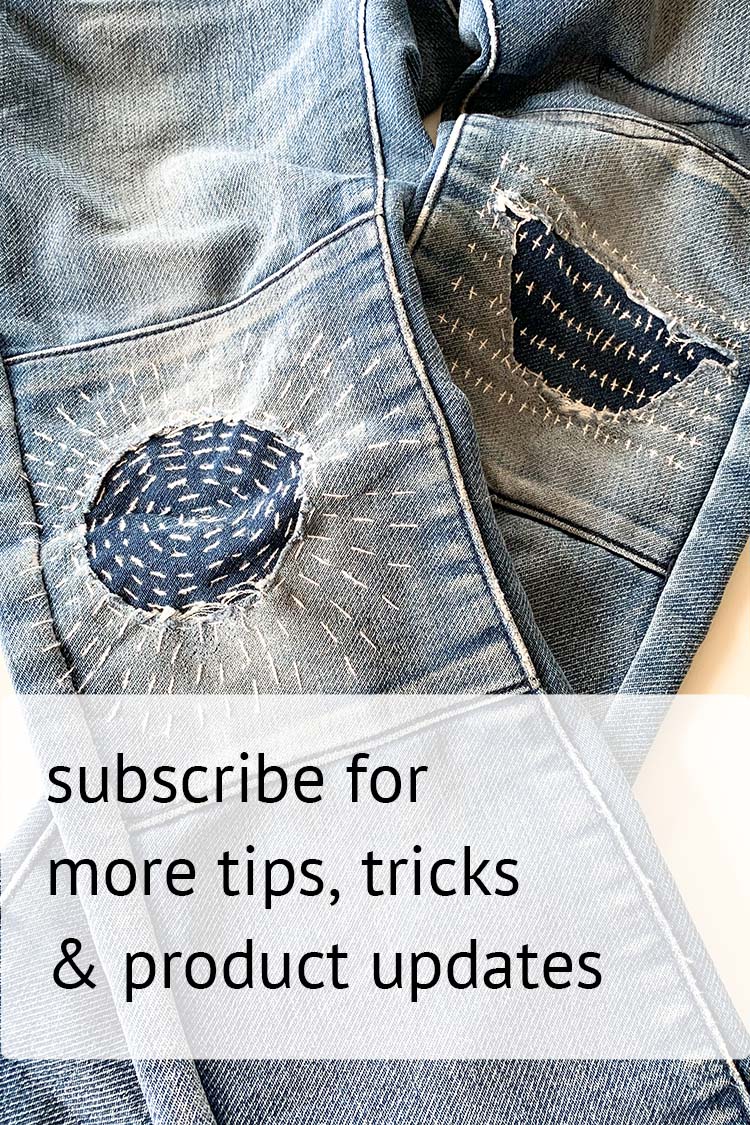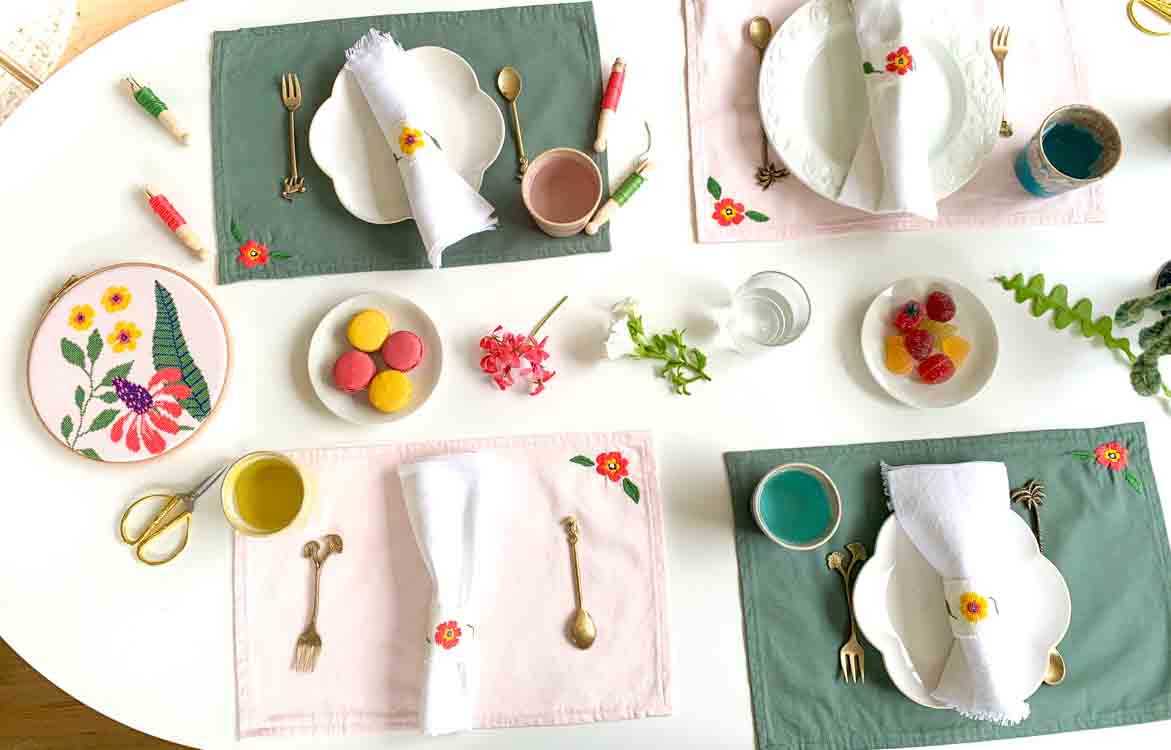 Other blogs you may like to read