The quickest way to stop embroidery fabric from fraying
When starting a new embroidery project you sometimes work with fabrics that fray easily. And of course you can sew a zigzag around the edges to stop your embroidery fabric from fraying. But sometimes you may not have decided yet how you will use your embroidered work, or how you will finish the borders. And you just want to get started with the stitching as quick as possible. Then it's handy to know that you can get started in 1 minute when you use some painters tape.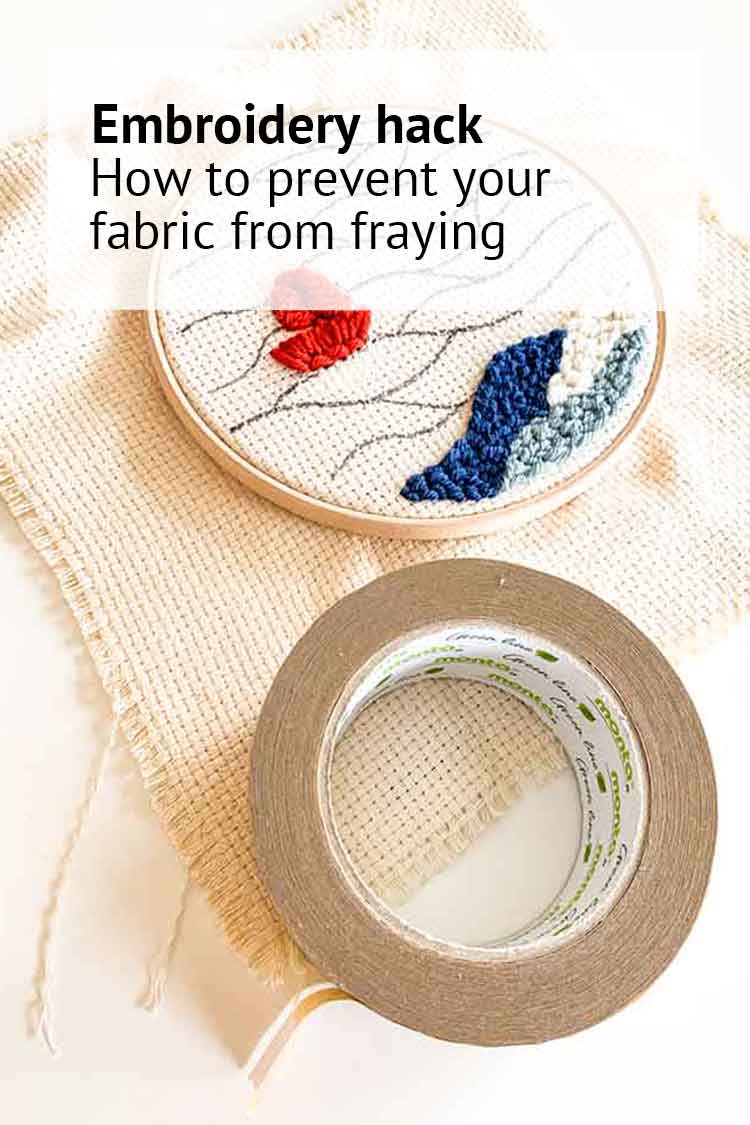 How to use painter's tape on the edges of your fabric?
Use a Painter's tape with a minimum of 5 cm (2 inch) width. You can also use ecological paper tape (like the one we use to close our parcels).
Simply take a piece of tape from your roll. Fold the tape around the edge of your fabric. Start in one corner of your fabric and work your way around.
Such an easy way to prevent your embroidery fabric from fraying!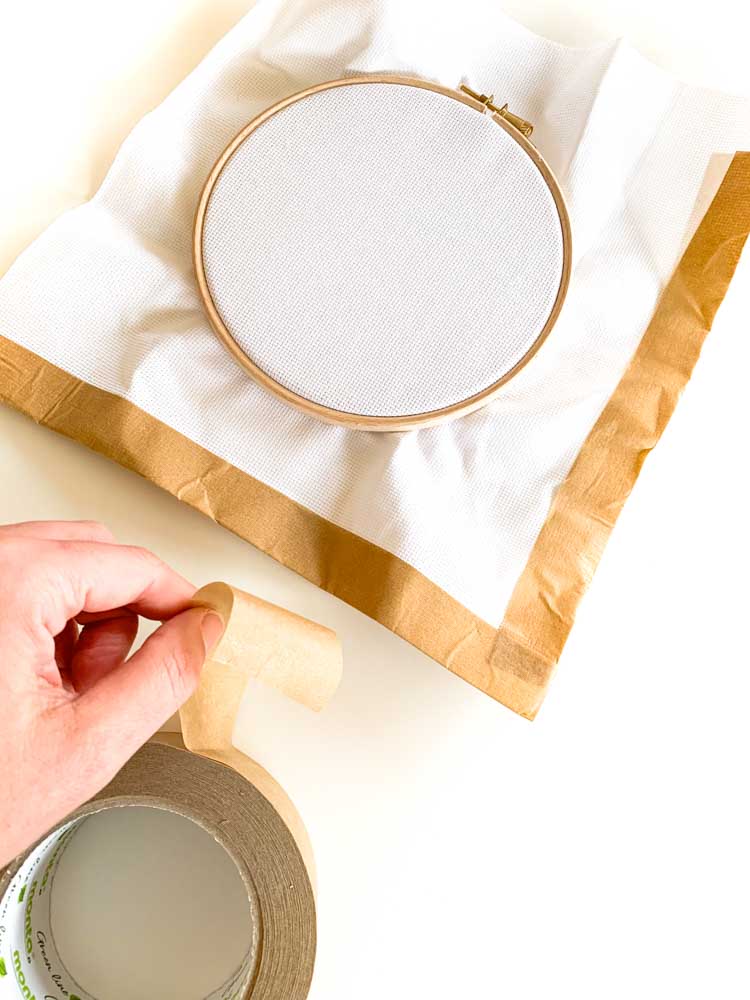 Ok, we admit. Painter's tape is not washable and will not stay forever. So once you complete your stitching project you still need to finish the borders of your work in a more durable way. But hey, it does help you to get started quickly ;-).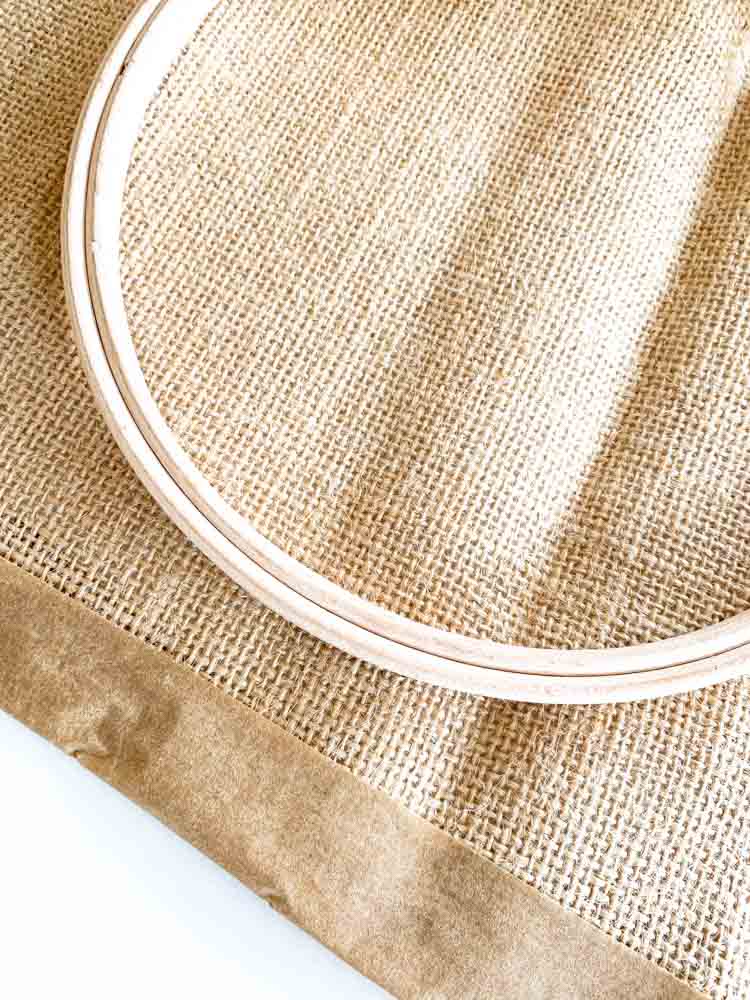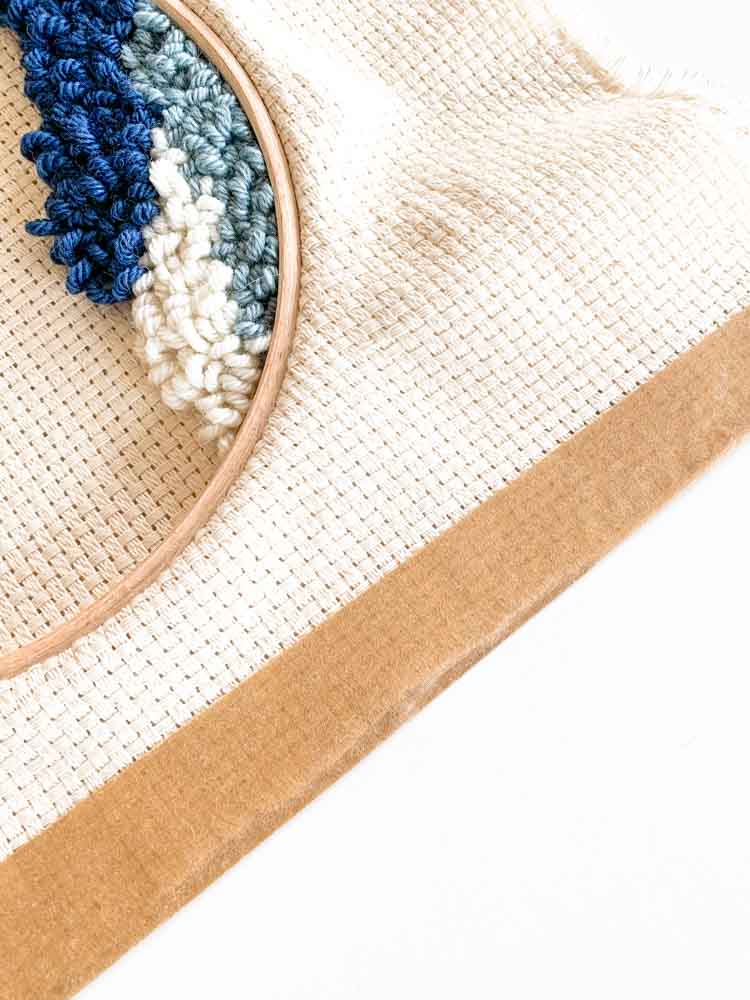 Other craft tutorials you may like