The Original Stitch a Map Cross Stitch Patterns series
Are you a globe trotter looking for modern cross stitch projects? Our map cross stitch patterns make great souvenirs for travellers. Every country of the world is available in our collection, so whether you are looking to make a souvenir for Spain, India, Australia or Bangladesh. We have you covered! Our customers also often stitch the maps as gifts for international weddings.
Cross Stitch patterns for beginners
Our map cross stitch patterns are easy to stitch. We designed the patterns with beginners in mind. Since you only need to stitch the outline, they are quick to finish. Moreover they are also great as first cross stitch projects.
Or scroll down to see all the maps categorized by region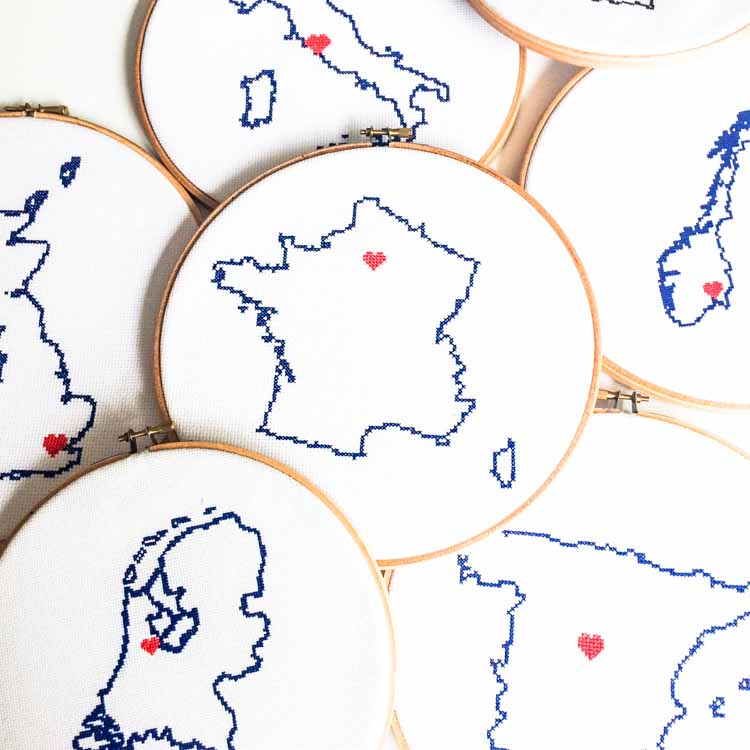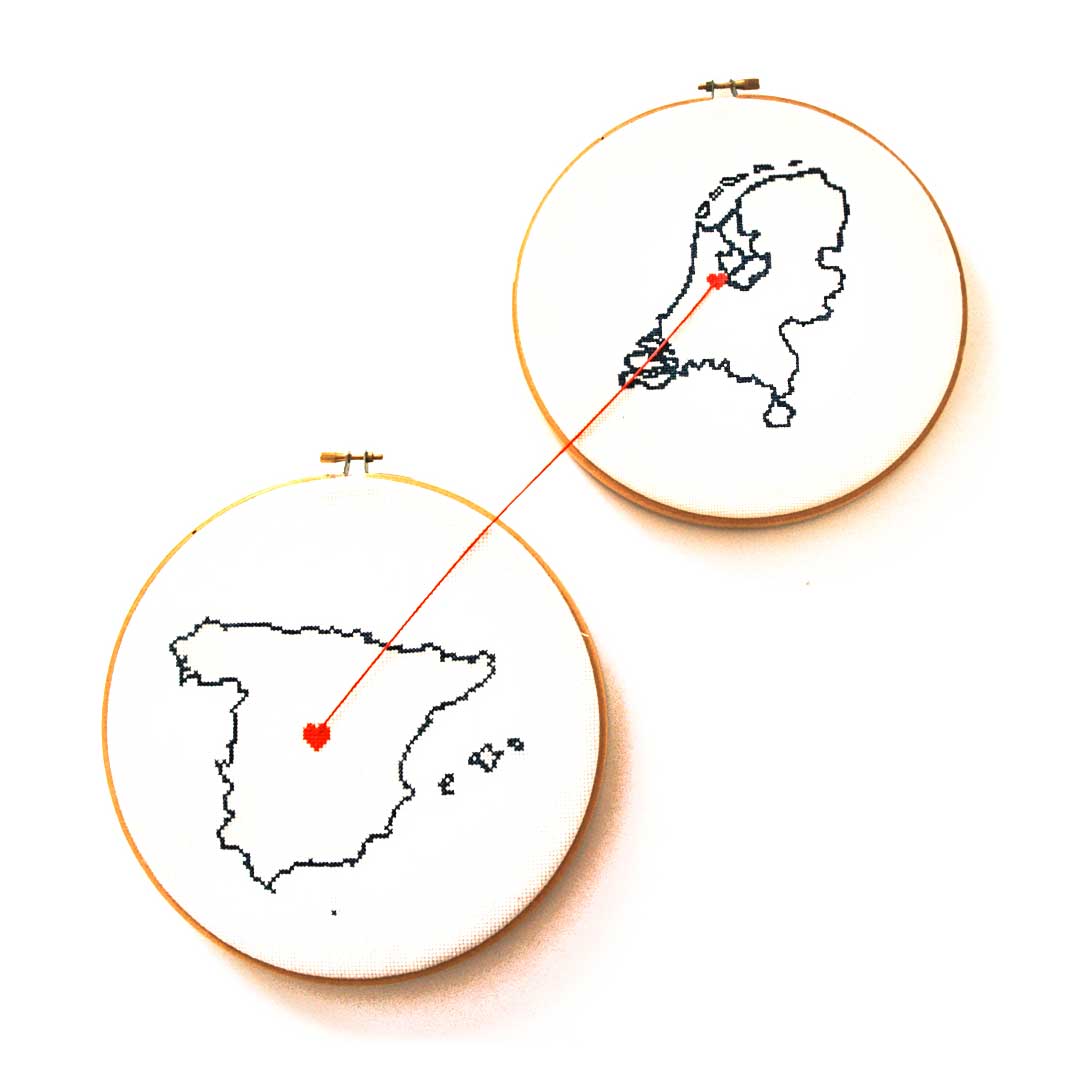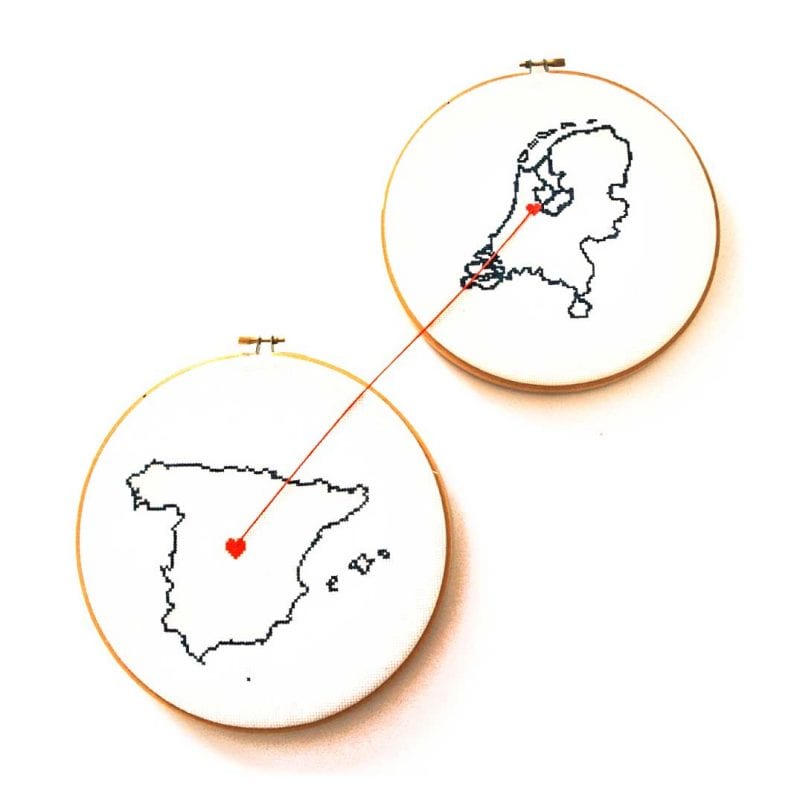 Size of map cross stitch patterns
All the country map patterns from our stitch a map series are designed for an 9 inch embroidery hoop when you stitch it on Aida 14 count cross stitch fabric.
Do you prefer a slightly finer look for your cross stitch project? You can also stitch the maps on Aida 16 count cross stitch fabric to make them fit in a 8 inch embroidery hoop.
Size of world map cross stitch pattern
There are a few map patterns in our collection with a different size. This includes our world map cross stitch pattern, because it needs more stitches to show all the country outlines in the pattern.
We designed the populair world map pattern to fit in standard wooden poster hangers of 50 cm wide, when stitched on Aida 18 count fabric. This way you can keep filling the map as you travel, withouth having to remove it from your frame.
You will also notice that the continent and the state map ornaments have alternative sizes. We always mention the Size in the product description.
What are the best materials for the cross stitch maps?
If you are a complete beginner at cross stitch we recommend you to stitch the maps on either:
Read more about the difference between cross stitch fabrics in our blog
Alternative: Create a cross stitch map with a finer look
If you already have some experience as cross stitcher, you can also choose to go for an even finer look and a more traditional finish for your cross stitch project. We recommend that you choose between the following options: