Cross Stitch on Perforated Leather
Cross stitching is traditionally done on cotton or linen fabrics, but of course you can cross stitch on lots of other objects. In this brief blog we share how you can make your own perforated leather with a wooden awl.
How to make perforated leather?
Use a piece of real leather of skai leather. We love to recycle the leather using undamaged parts of an old sofa, tote bag, or jacket.
Lay a piece of grid paper on top of your leather and tape it on the corners so it won't move.
Now punch holes with a wooden awl at the crossings of your grid. Use a finer grid for finer results and use a bigger mazed grid for quicker results.
When using a bigger maxed grid you can make a leather fabric that is perfect for children to make their first cross stitch project.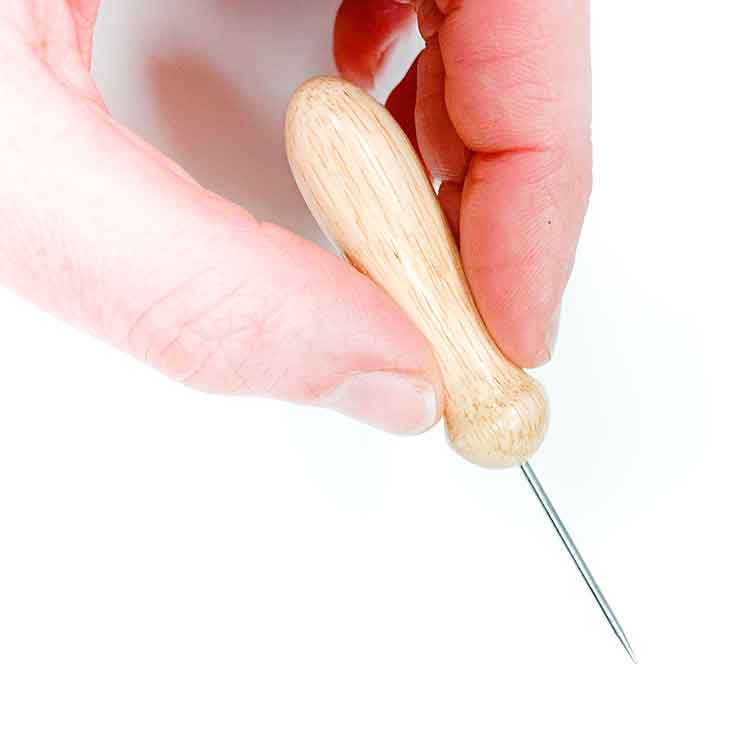 Wooden awl
€4,95 (€4,09 excl. VAT)Add to cart
How stitch on perforated leather?
We recommend to use cotton yarn and a big blund needle to stitch the perforated leather. We cross stitched the serving tray with a double threat of 3 mm cotton yarn and a size 14 embroidery needle. This fabric is suitable for back stitch lines and cross stitches.
Start your project with a burried thread or loop start (see our blog for the tutorial).
Finish a thread by bringing it to the backside. Then take your needle under a few already made stitches. Cut of short.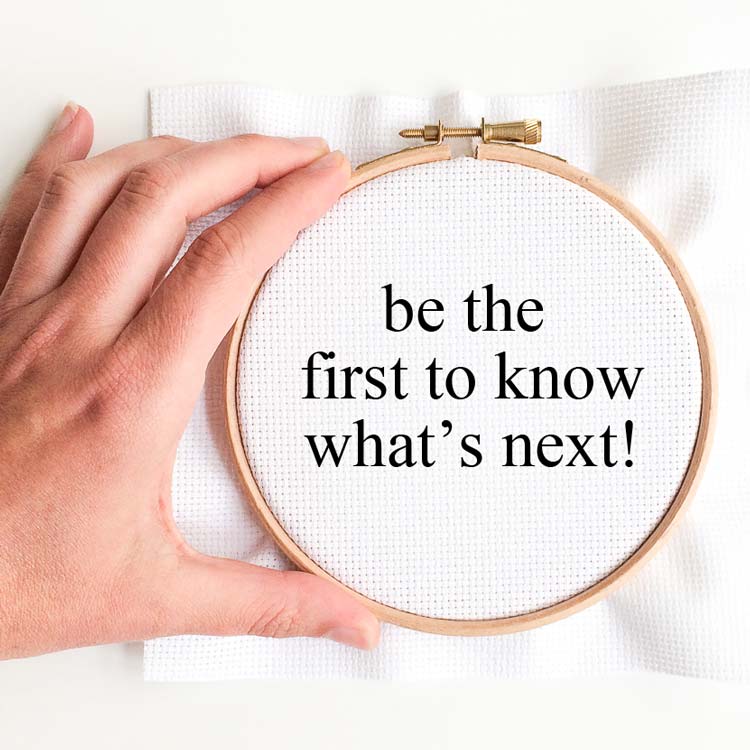 Other cross stitch blogs you may like to read