Free punch needle embroidery pattern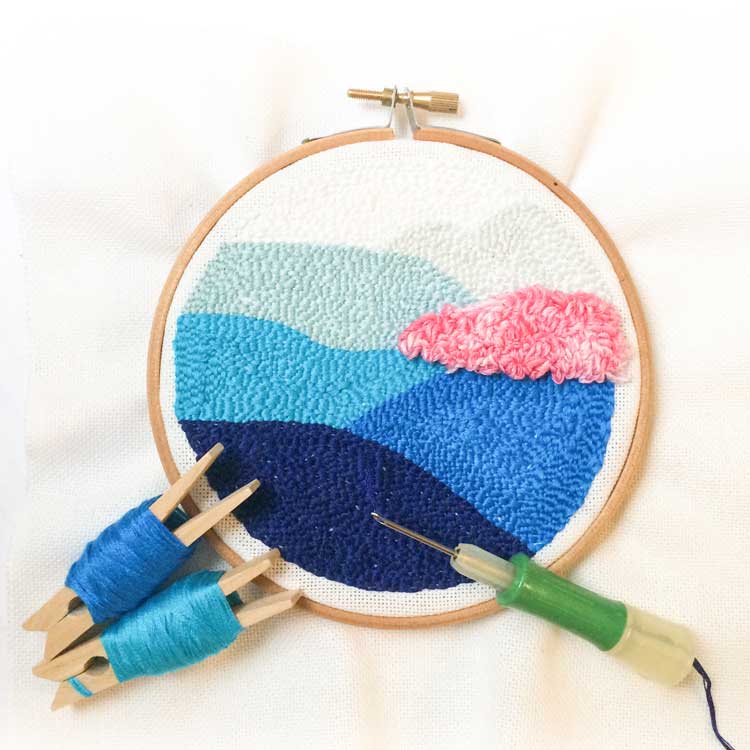 What materials do I need for this punch needle project
Here's the list of materials you need to create this blue fading punch needle design. But of course you are free to change all the colors. Perfect project to use any stash you might have laying around from your cross stitch projects.
Download your transfer pattern
Here's the link to your free PDF transfer pattern. If you print it on A4 paper the design can be used for a 5 inch embroidery hoop. Then follow the steps on the punch needle tutorial at our blog to transfer this pattern to your fabric.
This simple design is perfect for beginners to practice their skills.
Pro Tip for punching with DMC embroidery floss
To get nice loops in your punch needle project it is crucial that your thread flows freely through your needle. So apart from working with the right needle size, you should avoid your thread to get tangled in all kinds of ways.
DMC embroidery floss comes in strands of 8 meters and they are nicely packaged with two labels. A label with the DMC logo on the top, and another label with the floss number at the bottom. On both sides you will find a thread end. Our pro tip is to pull your floss from the bottom side, and to remove the labels. We learned that doing it this way your floss will not get tangled while punching.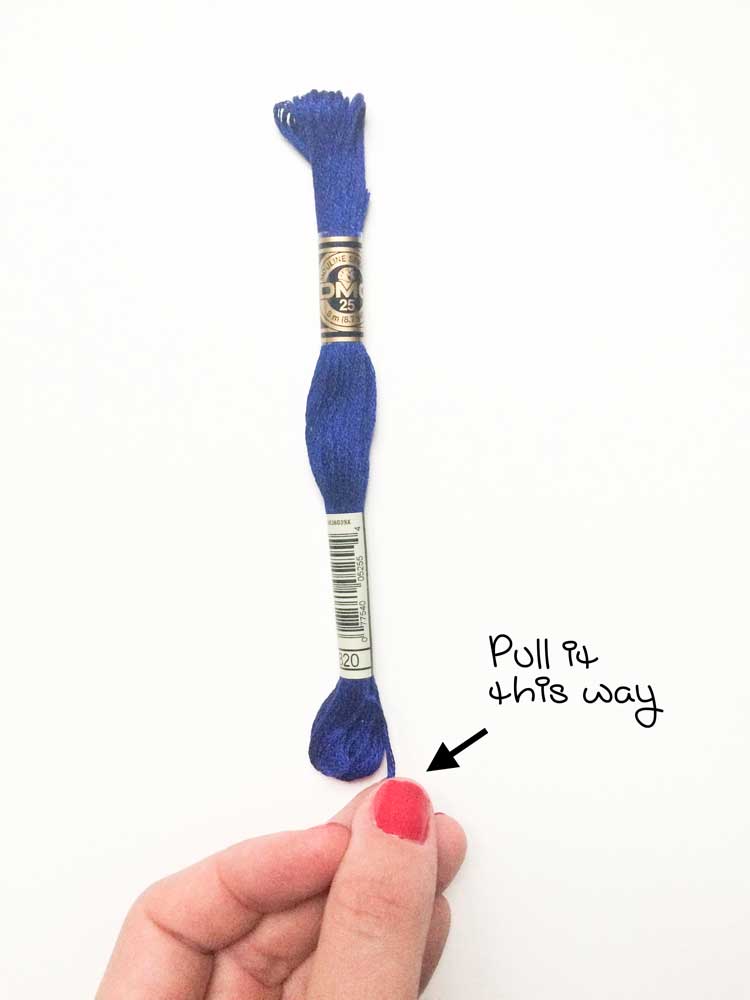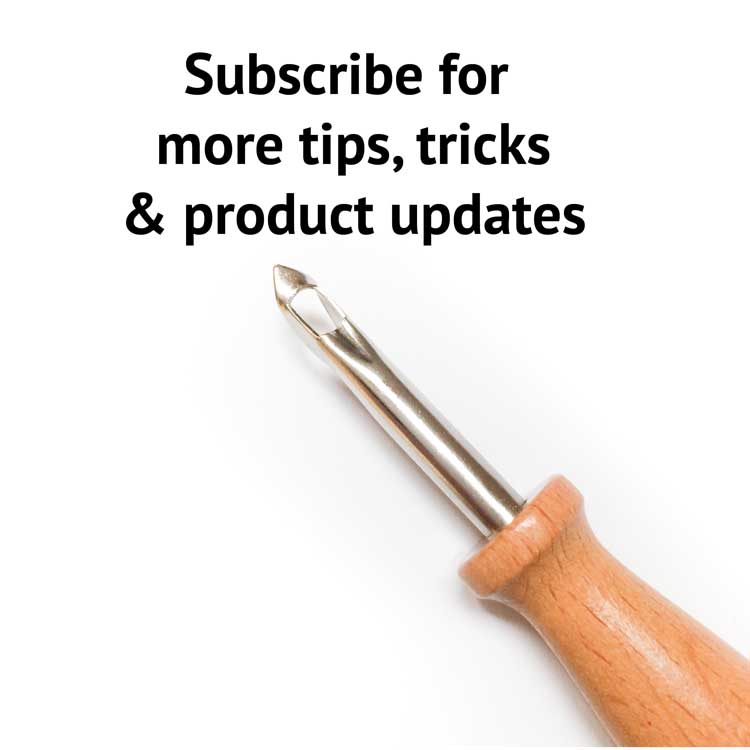 Shop Punch Needle Supplies
When subscribing you allow us to send e-mails to you. You can unsubscribe at any moment you like.
Read our privacy policy here