What materials do you need for weaving?
When you just get started you may wonder what supplies you need for weaving. In this blog we will share the most important tools and materials you will need to start weaving as a pro.
And to keep it practical, you can find the direct links to add the required tools to your shopping basket.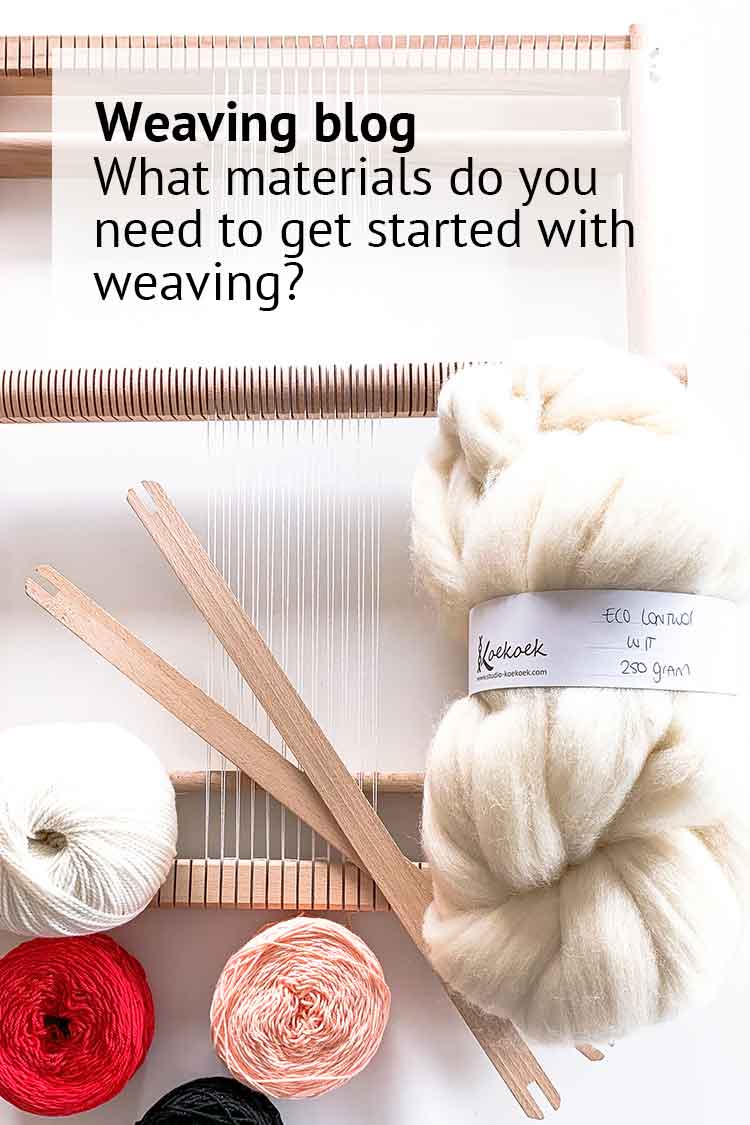 1. Weaving loom
A weaving loom ensures that your thread keeps the right tension while you weave. We strongly recommend investing in a hard wood weaving loom.
Our collection includes multiple loom sizes. It's good to keep in mind that you can always make a smaller piece on a big loom. But you can never make a piece that's wider than the width of the loom. So if you foresee that you may create bigger pieces (like cushion covers) , we recommend to purchase a bigger loom.
The wooden looms include a heddle bar. That's a handy tool that helps to move the threads up and down. This makes the weaving process easier and quicker.
2. Warp thread
Warp thread is used for the vertical lines on your weaving loom. It's the basis of you weaving project. Warp thread needs to be strong, with minimal stretch.
We love to work with cotton warp thread. It's strong and will ensure your piece remains shape once finished.
But if you like to make a 100% wool project you can also use our Lanita wool for warping your loom. Ensure you don't stretch the wool too much when warping the loom. Otherwise the shape of your final size may change if you take it from your loom.
3. Weaving needle
When weaving it is nice to use extra long needles with blunt endings. They help to push your yarn through multiple warp threads at the same time.
4. Weaving comb
Weaving combs are used to push your threads down as you weave.
5. Yarn, wool roving and threads are essential supplies for weaving
For the horizontal lines of your weaving project, the weft, you can use a wide varity of options. From thin threads, to fabric strips, to yarn and wool roving. Depending on the style you like to achieve you can mix and match all kinds of materials.
6. Tapestry needles
Tapestry needles are usefull to work away the ends of your threads. They are typically blunt needles with a bigger eye.
6. Shuttle sticks
Shuttle sticks are handy extra's when weaving on a wooden loom with heddle bar. You can wrap your yarn around the stick and then push it through the threads from one side to the other side.
Our weaving looms include a set of 2 shuttle sticks that match the size of your loom.
7. Scissors
A good pair of needlework scissors helps to cut your threads, yarn and floss.  So if you ask us "what supplies do you need for weaving? " we cannot miss them ;-).