DMC Etoile Threads: The latest innovation in embroidery floss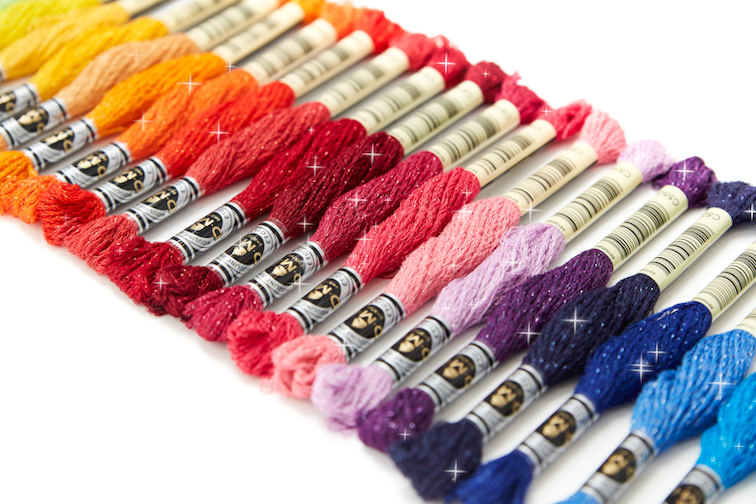 The new DMC Étoile Mouline Embroidery floss has a wonderful twinkling sparkle. DMC Etoile threads sparkle more subtle then metallic floss, and it's more fluffy then a regular cotton mouline embroidery floss. This is truly an innnovative embroidery floss!
DMC Etoile floss is made with a mix of 73% cotton and 27% lurex polyamide and therefor a very strong and fluffy fiber. The sparkle is more subtle, but the floss is a lot easier to stitch with then the metallic mouline thread.
DMC Etoile Mouline Embroidery Floss
The DMC Étoile thread is as heavy as regular DMC mouline, so with two skeins it covers your Aida 14 count fabric.
It is a bit fluffy airy feeling thread
It is very strong yarn, because of the cotton/polyamide mix
Each skein is 8 meter long and comes with 6 strands which you can easily split.
We recommend that you use a bit of bees wax to make it even easier to stitch with this floss
The sparkle is subtle like a twinkling star, rather then bling bling
Being more subtle you can use this floss for large areas in your pattern.
As this floss splits easier, it is handy to have a needle threater nearby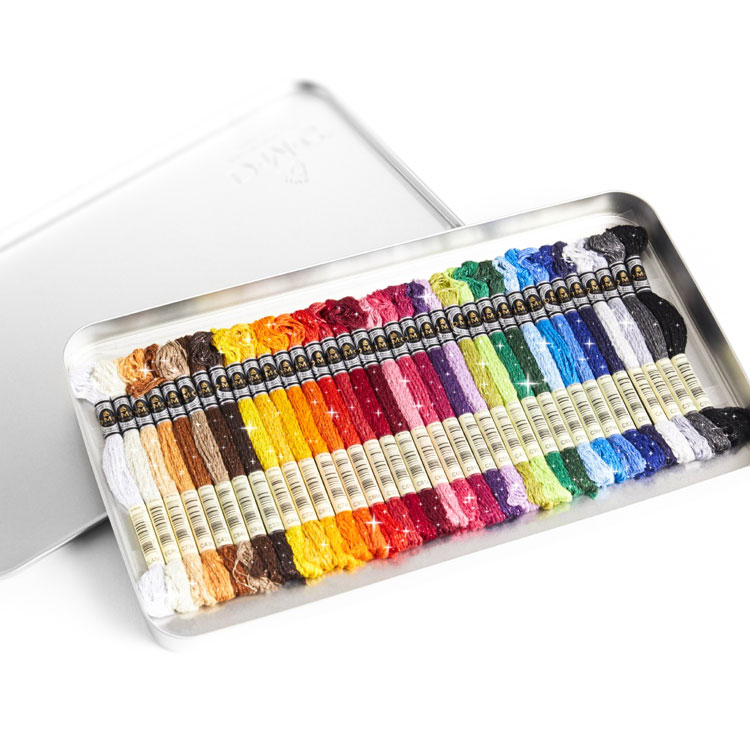 How to use DMC Etoile threads
You can use this floss to replace a regular mouline color in your cross stitch project.
You can easily find the paring DMC mouline color. The numbers of the floss have an extra C in front of the normal stranded cotton number. So a C820 is the same marine blue as the regular DMC mouline 820, which we use frequently in our Stitch A Map projects.