Earn money with your craft or DIY blog
Are you an enthusiastic blogger, influencer, or (online) craft shop owner? We love to collaborate with you! Below we explain how you can make money with a DIY or craft blog when you become our affiliate partner. Continue to share your passion for cross stitch & textile crafts and earn money meanwhile!
If you own a craft shop, we invite you to become our Wholesale partner
How to start making money with your craft blog?
As craft blogger you share our passion for textile crafts. When you write a gift guide, tutorial or product review in you may like to include our products.
When you become our affiliate partner you will receive a unique link id, that you can include in your posts. We track visitors that follow that link. And we give you a commission (up to 10%) when eligible visitors buy something from our website.
You can include this unique link in you blog post, on your website, instagram profile, and YouTube videos. Clicks are tracked realtime, so once someone clicks the link you can directly see this if you are loged in to our page.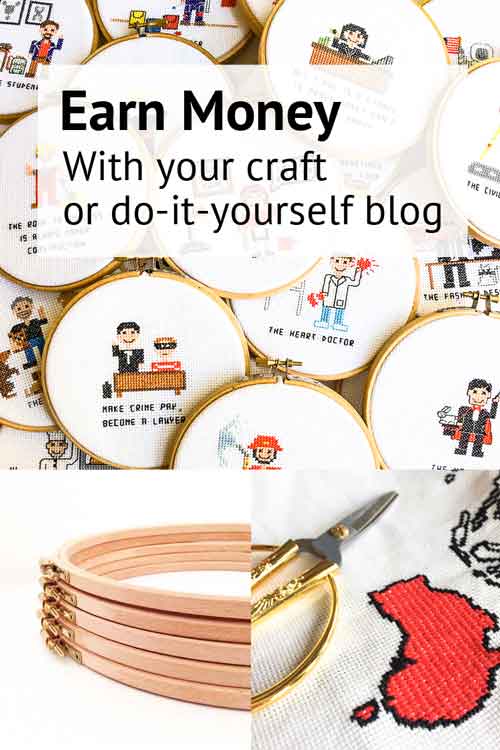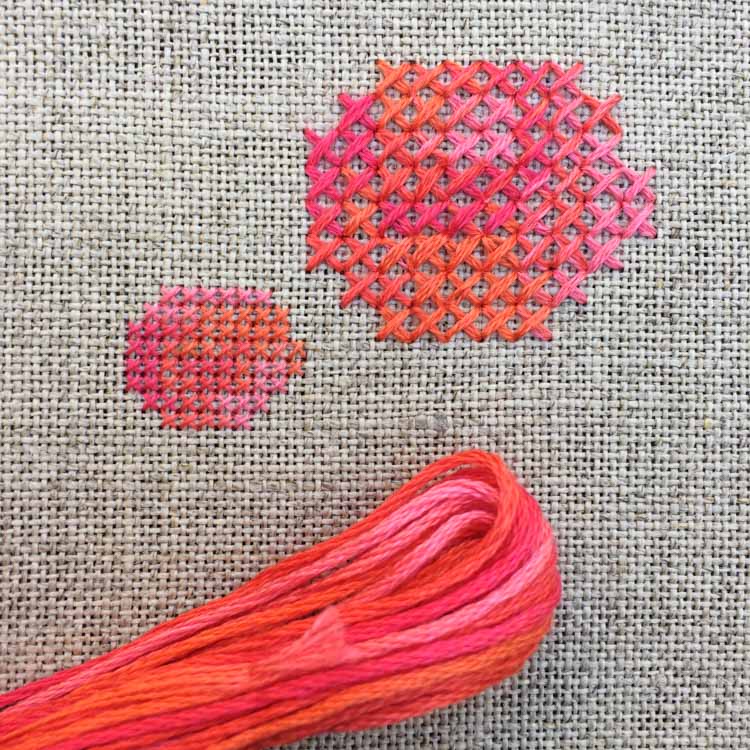 What are we looking for in affiliate partners?
We build partnerships with creative people that love to write, photograph or vlog about crafting. You may be a beginner at cross stitch or an expert. Whether you have a big and succesfull blog, or a small following, we love to work with you.
To make it succesfull for both of us, we expect you
To target crafters. Our products are designed for beginning and intermediate crafters. Most of our customers are female and between 20-55 years old. Many of our customers are new to cross stitch but might haved done knitting or crochet. And of course we also have expert cross stitchers as our customers.
To have an eye for style. The better your pictures and videos, the more success your blog might have. We like to grow with you in that.
As creative peope we are happy to explore other ways of collaborations with you (think instagram take-overs, photography challenges, guest blog posts etc.). So please contact us with your ideas
Frequently Asked Questions
Is it allowed to place orders through my own affiliate partner links?
Gerda
2021-09-18T15:55:24+02:00
It is not allowed to place orders directly or indirectly via Studio Koekoek's affiliate partner progamme via your own partnerlinks, when the order is for personal use. Our afflitiate programme offers commision as a reward for promoting Studio Koekoek's products and should not be used as discount on your own order.